Today was my 7DPO progesterone test. The nurse said that for a medicated cycle, they want to see numbers that are >20. When I called for my results, she told me that my levels were really good at over 40. Woot!
This only means that my lining is/should be good for implantation and to sustain a pregnancy...when there is one. Whee!
And this is my AM test from today, and my PM test. See anything?
AM test (the very last one)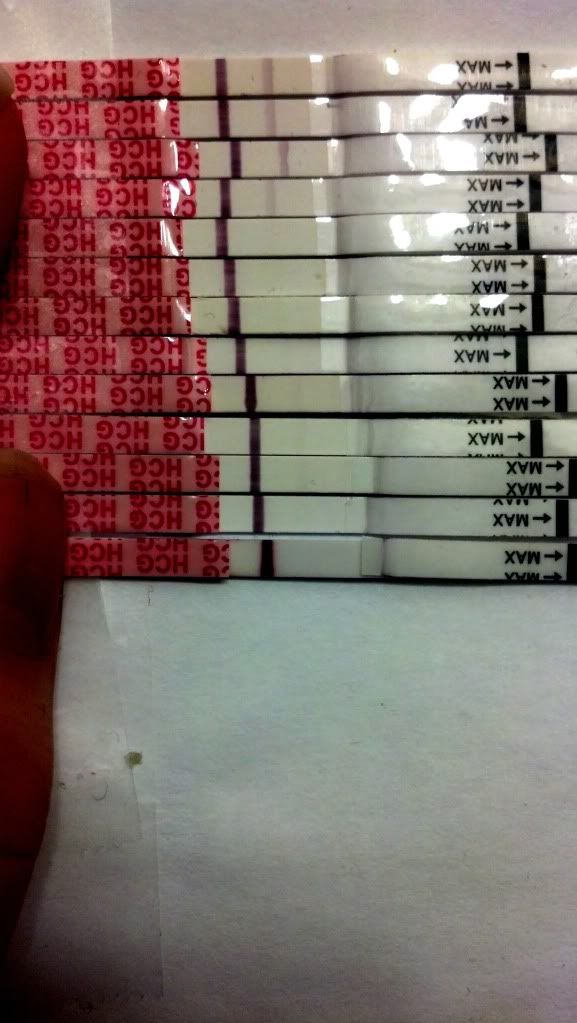 PM Test